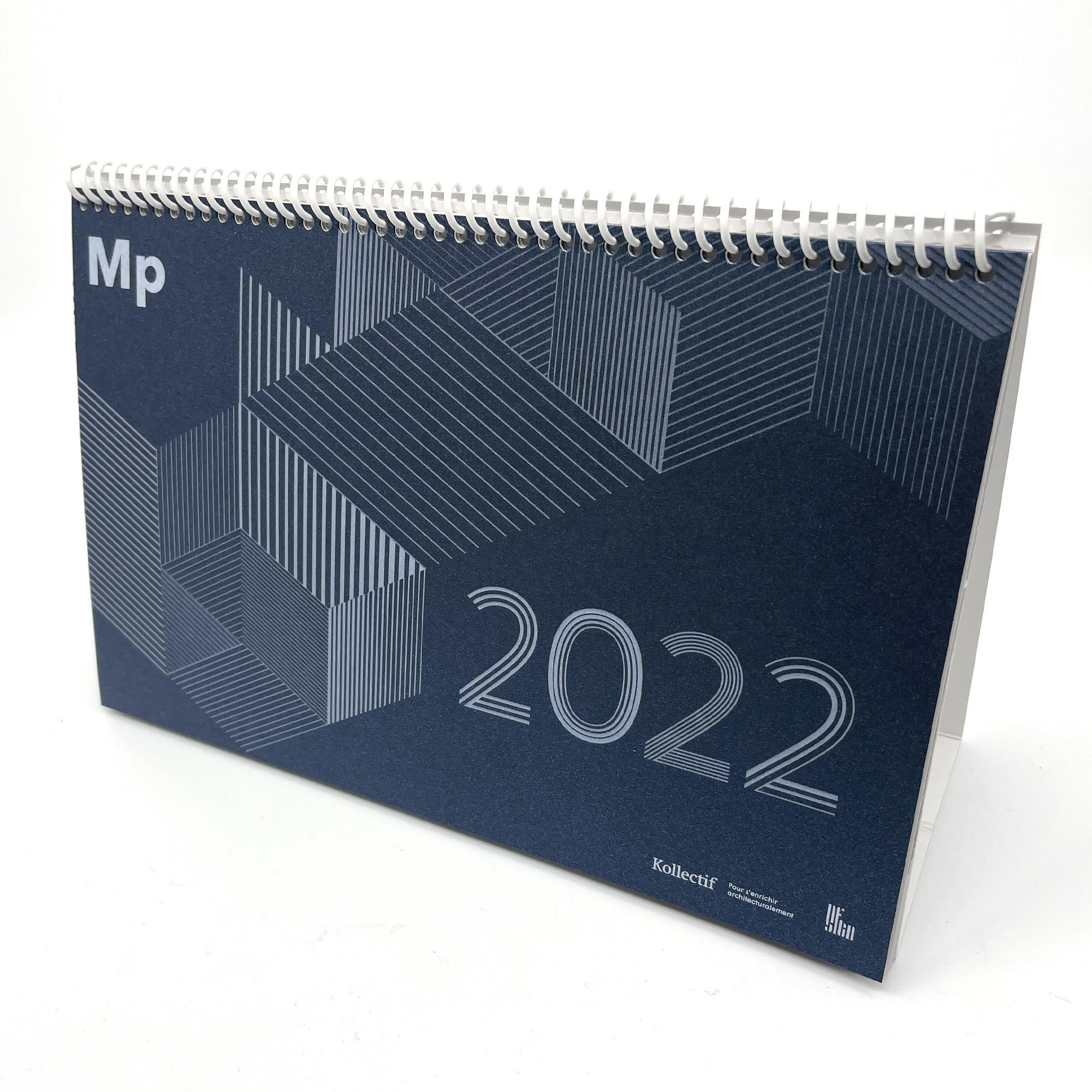 Calendar 2022
MP Repro and Kollectif are proud to offer our FREE OF CHARGE annual calendar.

Place your order before calendars run out.
If you would like to receive more than 10 calendars, please contact us by email:
calendar@mprepro.com
. We ask that you not place orders for third parties.
The calendar is offered free of charge to all. Please note that shipping charges will apply to orders outside the province of Quebec.
Should you have the "Limited Edition" Calendar designed with a wooden base and wish to receive the 2022 calendar printed on individual cards please click YES.